How's it going everyone? It's time for another weekly Break of the Dungeon update. We are getting ever so close to having a playable marathon mode and I am very excited. I even got a little menu in there so you can pick which set you'd like to complete. You can see that in action below. Marathon mode isn't taking as much time as I thought it would and I've been having a blast getting it into Break of the Dungeon. I hope it won't be too long before you can try it out.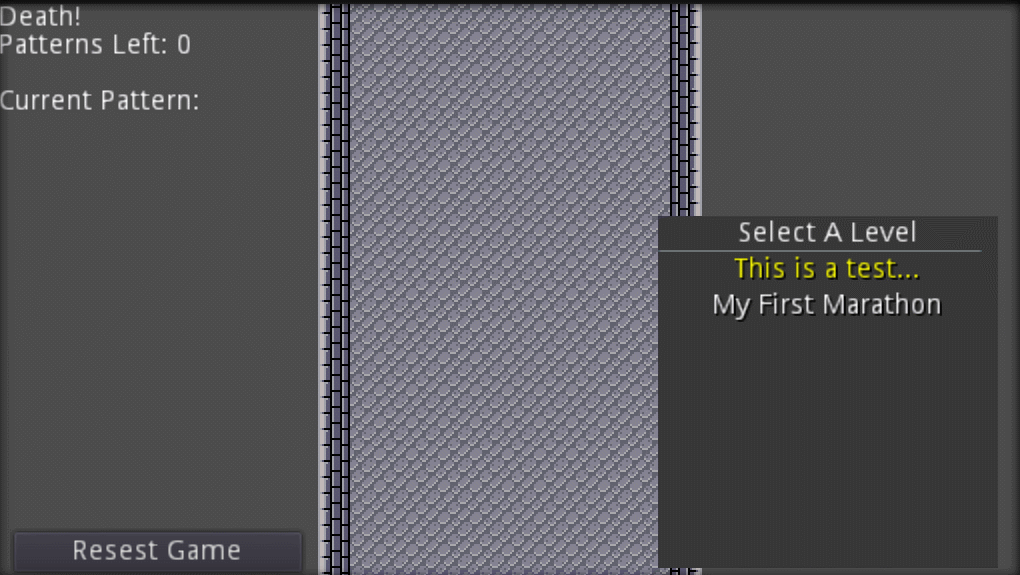 In addition to the marathon mode updates, you may have noticed the new logo. This isn't the final logo, but I think it looks a lot better then what we had before. It didn't take me anytime at all to get it into the game for a functional title screen. If you are following the Break of the Dungeon twitter you've already seen the title screen and already know that I can't wait to see it grow!
I hope you all are enjoying this Break of the Dungeon journey with me and I can't wait to share more. Remember you can follow us on Twitter for more condensed updates @BreakDungeon other than that I will see you next week. Stay golden!