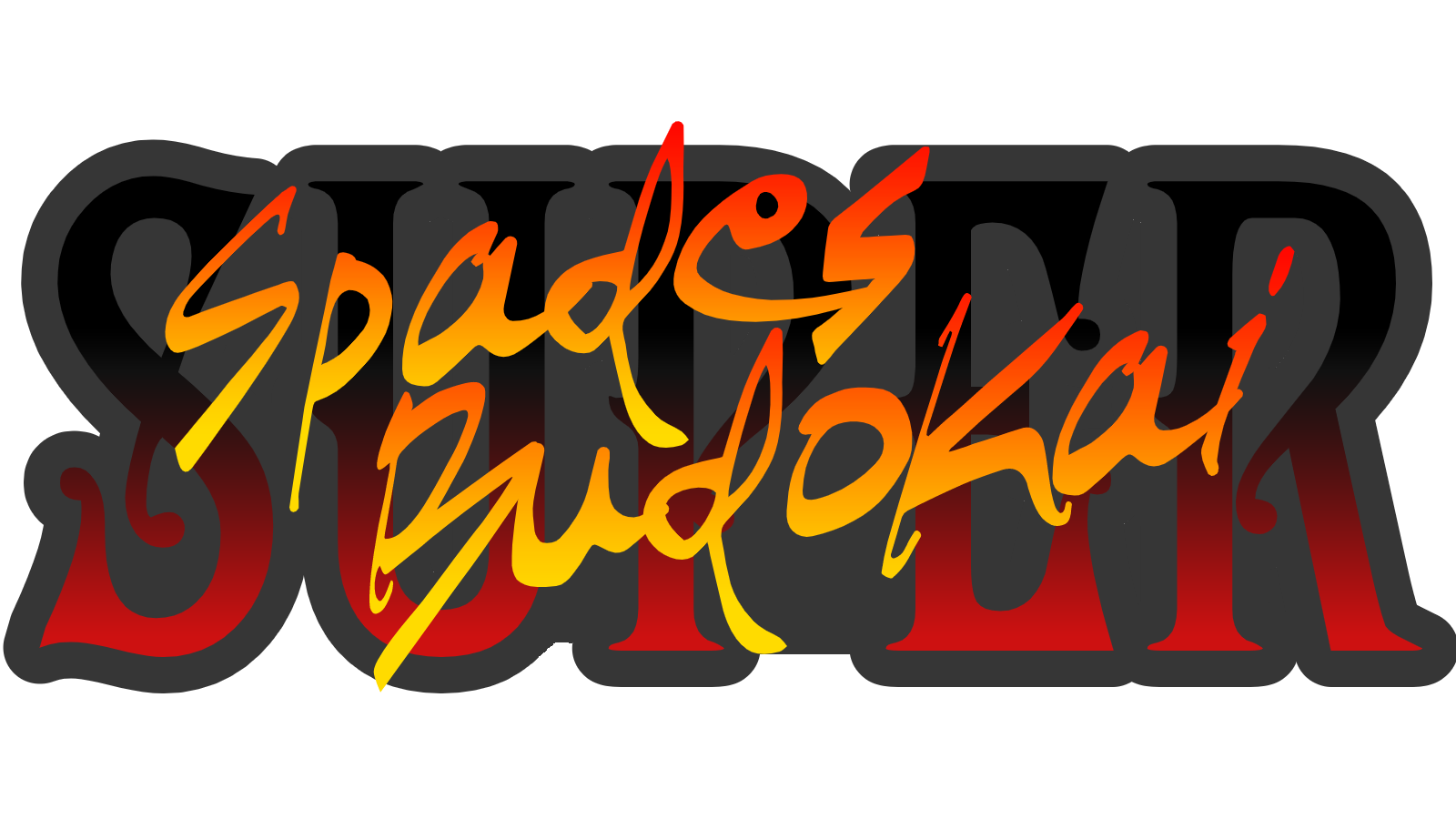 Super Spades Budokai
It's that time again for another Super Spades Budokai devlog! Most of the previous devlogs have been about my progress getting this prototype done and this one is no different. Last time we talked about techs and I've still been hammering away at that, but I also decided to give the prototype a fresh coat of paint because I'm sure you all are tired of the grey box with white text, right?
Think we're all getting tired of looking at this...

While working on implementing status effects into the battle system, I realized that the prototype for Spades Budokai is pretty boring to look at. While not a priority, I wanted to give those keeping up with Spades Budokai something pleasing to look at. I gave a few asset packs a try, but none of them could quite match what I wanted. I was stumped for majority of the week until I decided to combine Johan Vinet's 8-bit tileset with Jason Perry's Omega Modern characters.
Not much now, but soon....

I haven't had the time to get all the visuals setup, but in the coming weeks Super Spades Budokai will become eye candy thanks to the great assets available. I'd like to establish a unique style for Spades Budokai, but for now I am very pleased with what I have to work with. That's all for this week and I hope you've enjoyed! Do you like the visuals for the prototype? How do you think Super Spades Budokai will look in the end? Make sure to let me know and have a wonderful weekend.