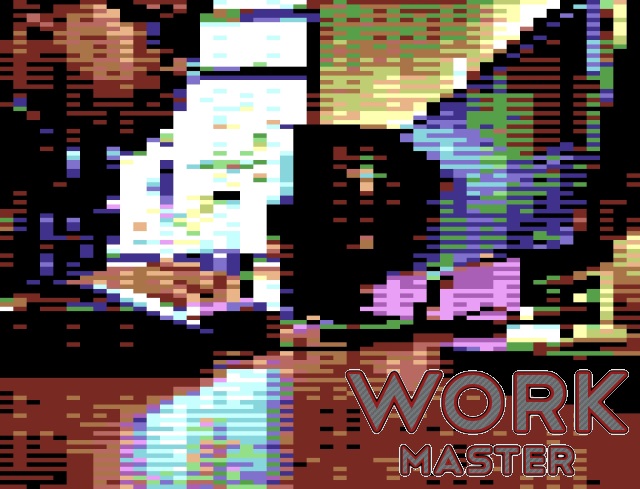 Work Master
[NOTE: Having some issue with the game keeping focus. After you click 'OK' to start the game you'll need to click the gray area around the game screen]
You are stuck at the office trying to complete overtime to buy that thing you wanted. You have to complete a few assignments before you can leave, but unfortunately, the system is being overrun by viruses. If you don't complete an assignment correctly you'll have to do more, but if you don't take care of the viruses they'll make completing the assignments more difficult. Multitask between completing assignments and fighting the virus so you can finish up your overtime and go buy that thing you wanted, but be warned that if the viruses grow too large in numbers the system will shut down and you won't be buying anything you wanted.

Directions
You win by completing all the assignments
You lose by letting the viruses overrun the system
The top blue bar represents the work you have to complete.
The bottom bar represents the number of viruses in the system and will change colors based on the number of viruses.
Press the 'S' Key to swap between completing tasks or fighting viruses. This is indicated by which computer screen is on.
If you are fighting viruses the screen on the right will be on and you can tap the 'A' key to destroy the viruses. Don't spend to much time fighting the viruses or they'll counter by creating more assignments for you.
When you are completing assignments the screen on the left will be on. To complete an assignment use the arrow keys to input the sequences you see below the computer. Getting the sequence right will complete an assignment, but if you get them wrong you will be adding to the assignments left to complete.
Make sure to destroy the viruses because they will make assignments harder to complete if they grow too large in numbers. The screen will flash if the viruses are the reason you messed up an assignment.
Download
Click download now to get access to the following files: